Businesses often rely on advertising for them to be known to the masses. The more billboards they put up, the better. However, this can only be effective for people who see the billboard. Why not broaden your horizon and target a much bigger audience? That is where HDH tech comes in with its visual and display advertising. Without a doubt, advertising your business online effectively reaches more people compared to other types of media. Besides, more people are tinkering on their phones so sooner or later, your advertisement will be shown to them and voila! They now know about you. Here are more uses of visual and display advertising:
1. The variety of ads produces different results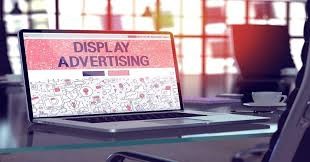 Display ads are made different from each other but the information they convey is the same. It can be presented in different forms, sizes, and shapes. You also have the freedom of choosing the format and style of the ad.
2. Online display ads reach more people
People always check if there are new things on the internet. Once they saw your ad and created the need in them, they would try and find your product and the chances that they would purchase it are pretty high.
3. You can target the correct audience
Your display ads can be placed on the websites that are connected to your products. That way, you can reach your target market easily. Not only that, the people who are located in a place where your product is most useful could also see your ad. Specific needs of your potential customers that are linked to your product could also view your ads as well.
4. Control the visibility of your ads
You can also control how many times would your ad appears at a certain time. That way, it will not hamper the things that your target audience is doing.
All in all, HDH tech will take care of your visual and display advertisement needs. You can be sure that you will have your desired results in no time.