One of the most receptive things we as humans perceive is sound. In order to have a complete theatre-like experience, more and more people are switching over to whole-home or multi-room music systems. These have become very much popular over the passage of times. There is a wide range of options to choose from when it comes to the distribution of audio. The first step in the process is planning it all out – right from the layout to the chosen products. 
Types of home audio Systems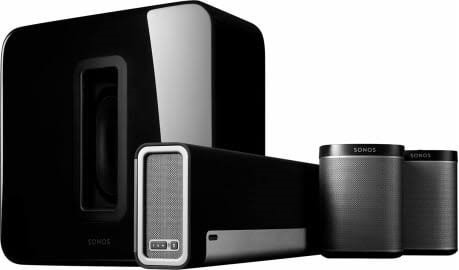 When it comes to the types of Audio System, there are primarily four types which we can choose from
Sound Bars – One of the most popular options, Sound Bars are great for improving sound quality. It is convenient as well as affordable
Surround-Sound Systems – If you want to get an even more immersive experience, you should go for a Surround System. It costs a bit more expensive but delivers an even better experience. It also has various connectivity features which make it even better.
Home Theatre – It is a collective for a unit of multiple sound speakers, a subwoofer and a disc player. A plus point is that all the wiring is included.
Planning a home audio system
Various things should be kept in mind when planning a home audio system.
Consider the number of rooms present to include in the system.
Choose between Wired or Wireless System, according to your convenience.
Find a suitable spot for installing devices (e.g., A shelf, In-Wall, etc.)
If by now, you are considering having a smart audio system, we highly recommend HDtech. By visiting HDtech.com you can find all the necessary information you need and can have their service at a reasonable price.