Office automation is definitely a big step for the commercial environment. A strong IP network and necessary software are needed to control the entire system. The automation can be implemented anywhere as per the requirement.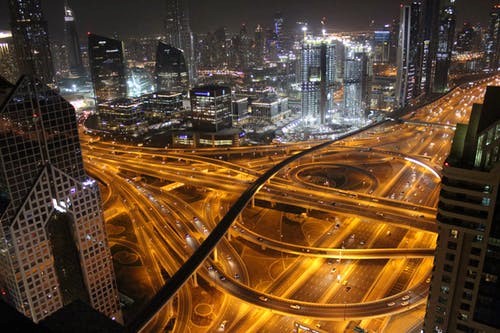 Commercial Automation
In office premises you will get the innovative line of audio, security and visual products. The communication system is more flexible and reliable. The working place becomes modern and digital with smart lighting, video conferencing and projection and the transmission and storing of data. The office automation is more cost effective and energy efficient.
Automation and Traffic Jam
The traffic jam is a big headache for all the over populated cities in the world. Sitting in a car or bus for a long time during peak hour is a common scenario for us. It is not possible to reduce traffic in a traditional way. If the smart technology is integrated fully, then many problems can be solved including traffic jam. With the video conference, you can easily work from home or a different place if needed. So, there is no need to arrange a meet up every time to discuss anything. The time will be saved and congestion will be lessened as well. Also, with the smart device you can check the traffic rush for a certain road and take a different route. The system will announce automatically the current condition of the city. The traffic and parking space can be managed with the automation as well. You can easily monitor the office and communicate with the staff without being there physically. Even employers can work from home and attend the meeting or send the files as per requirements.
For availing home or office automation, go to https://hdhtech.com/. You will get all the necessary information and ideas.