Smart Home Automation Systems may be easy to use but they are tricky to install. Proper planning must done before the installation of a smart home automation system. A few factors must be considered for the same are:
The first thing to consider is why the system should be installed. Is it purely for ease of usage and accessibility or is it for upgrading the security of the house? Different types of systems are available for different needs. Choosing the right system will depend on identifying the need for the same.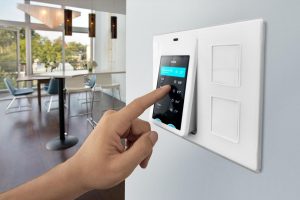 The next thing will be jotting down the features that are required in the home automation system. Is it going to be used just for remotely accessing the appliances or will it also include lighting control and climate control. The features required will depend on the purpose of installation of the system.
Areas of home to be covered
The areas of the home that will be covered by the smart home installation will also be needed to be identified. Will the system be primarily limited to living room and kitchen? Or will it also include bedrooms and bathrooms? Inclusion or exclusion of different areas may change the features that are required in the system.
The cost of smart home automation systems varies between the simple systems being quite economical while the feature-rich, luxury class systems being super expensive. The cost of the system must be evaluated based on the features required. More features and coverage of larger areas will increase the cost.
Future Expansion and Upgrade
Some companies allow for future expansion and upgrade of their systems by allowing installation of additional components while other companies may not have provisions for the same. Consider what sort of upgrades you will need in the near future and factor them in while choosing a home automation system.
Consulting the Experts and Educating Yourself
There are people who specifically deal in home automation systems. They may visit your home and provide free consultation on the type of system that may best fit in your needs, how to go about the installation and how much you can expect it to cost. Consider the opinions of multiple professional companies that deal in smart home automation to get a better understanding of the options available.