Have you had that situation where you just bought your new smart home technology, excited to use it but cannot seem to find out how to set it up? Specifically, if you've just bought the product from any of the areas Savant NYC, Savant NJ, Savant CT.
Well, you are not alone. Having a Savant Home Automation can bring a lot of benefits but is one of those that is quite taxing to establish. Most especially when several technologies need to interact with one another. This is when you would wish that there is an accessible Smart Home Installation Company in the area.
HDH Intelligence Technologies ensure that you are supported in each of these steps to get the most out of your smart home. This Smart Home Installation Company aims to provide consumers with the best services, whether its product offers or support services.
This Smart Home Company has a prominent number of years in the field of audio and visual industry. This has allowed them to become experienced professionals in handling the products of partnered brands.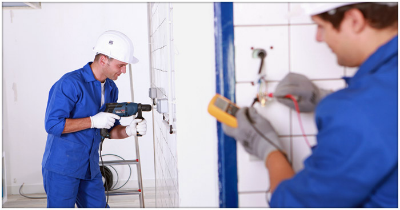 Currently, they are partnered with (14) brands that carry several products that are used in both residential and commercial smart home. And this Smart Home Installation Company is just getting started. Given the impressive partnerships that they have established, you can infer their credibility to support luxurious brands.
So why is this Smart Home Company one of the best Smart Home Installation Company for your Savant Home Automation? Well, these can be broken down into several factors:
Accuracy
Given the company's number of experiences with handling audiovisual setups, this Smart Home Company is well knowledgeable about the brands that they carry. They ensure that customers get the right information to be able to do what they need. Accuracy to installation or any related information is critical, especially when dealing with products that are a tad expensive. You can be sure that this Smart Installation Company will provide you accurate information and would even offer support to any consumer's needs.
Access to Product
To find a dealer that can not only provide you the product but also installation is one of the standards that customers expect. Although not every dealer company will possess this, this separates HDH Tech, as a Smart Home Company, from the rest. For consumers that are looking for the Savant Home Automation to be installed, it is helpful to find the best deals in the market to ensure that all the products that you need are there. This Smart Home Company can provide you a range of products from Savant Home Automation to other brands that a customer may also like. Having such options is more likable for consumers because it allows them to shop for everything that they need in one place.
If you are interested to get your Savant Home Automation, please visit Savant NYC, Savant NJ, or Savant CT in the greater metropolitan area.
And although you will find several dealers for Savant NYC, Savant NJ, Savant CT, we challenge the level of services that other dealers have to offer compared to HDH Techs.
Cost Reduction and Time Saver
One of the main reasons why this Smart Home Installation Company is best to work with is because they are not just interested in the profit, but rather to give each customer a good deal in terms of cost and time. With this Smart Home Installation Company's capabilities, they can help reduce costs from reinstallation and breakage. They also provide maintenance and repairs to products that can still be serviced which lessens the need for product replacements – which naturally, costs more. The same goes for time. This Smart Home Company can help save your time and hassle. By doing things the right way, customers can evade being tangled into a web of confusion which can lead to frustration.
Reliability
When you own a Savant Home Automation that you just want to install without any stress, you would prefer that it is accomplished by a Smart Home Company that can do the job exactly, without errors – the soonest way possible. And this is where HDH Tech's strength is apparent. They can provide the right service, at the right time. They have trained resources that have full knowledge of the product which allows them to install it the right way. Even when it is a simple consultation, this Smart Home Installation Company can be reached through consultation schedules or directly from a phone call.
If you are interested to schedule a free consultation with HDH Tech, you can call them at (855) 850-3808 or emailing them at info@hdhtech.com.