As a business owner, you may want to communicate with your business associates in a way that is crystal clear so as to expand your business empire. There is no better way of doing that than to use a teleconferencing and unified communications that will incorporate live video feeds with sound system to give you are real time face-to-face communication with your business partners. There are so many benefits of using the said teleconferencing and unified communication system to your business. Some of the benefits are:
Improved communication
Unified communication integrates video conferencing, IM and teleconferencing into a single interface. While connecting with your business partners, you will experience a better communication or interaction because you and your partners will be able to switch from one mode of communication to another in case a more elaborative information in needed. Teleconferencing also grants you the permission of communicating with more than one business associate at the same time.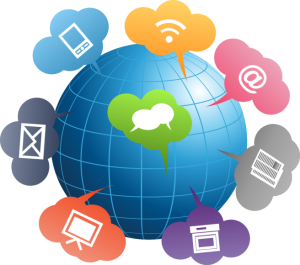 Better co-operation amongst businesses
With the use of teleconferencing and unified communication, you can closely work together with your clients and coworkers and share business ideas and documents with a lot of ease. This will improve the organization and operation of your business which will positively impact your business enterprise. Unified communication will also eliminate collaboration boundaries and makes teamwork very effective.
Competitive advantages over your competitors
The use of teleconferencing and unified communication will always get you so many steps ahead of your competitors. When your competitors will be busy shipping their products for reviews, you will simply hold a teleconference or video conference with your review team to have your products reviewed. You will also be able showcase your products to the reviewing team who will give their analysis and reviews via the same teleconferencing or unified communication.
You can as well have your support team communicate with your customers via unified communication or teleconferencing when customers need help from your company. This will build your customers' confidence in your products and make them much loyal to you because of an improved business relationship.
Reduced travel
With unified communication, you do not need to travel to meet your business contacts. You can do that from the comfort of your office or home with the aid of a strong internet connection. This will reduce the time and money that would otherwise be spent on booking the air ticket, hotel check-ins and car parking fee. Your business resources will therefore not be used in activities that may be carried out through unified communication or teleconferencing but channeled to their intended use.
Reduced traveling will make sure that your business is not left short-handed since all your employees will be available and working for the better future of your company.
Enhances access to key files
With unified communication, you can get connected to your company's internal network and data system wirelessly using your personal computer or PDA. You will therefore be able to check all emails, messages and other communication in their proper format and act on the ones that may be more urgent.
The benefits of using teleconferencing and unified communication to your business