Houses used to be just a singular four-corner structure in the old times. Everything was simple—just one tiny structure to protect a family and provide them with shelter from ugly weather. But at the turn of technological advancements, significant improvements in home structures such as multiple rooms with different functions have been devised. Now, we can even set up homes to be smart.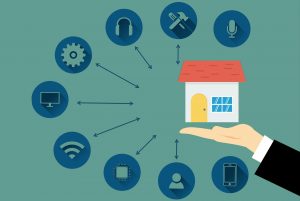 What is a smart home, you may ask?
Smart homes are built with a home automation technology that controls virtually everything inside the house, which includes lighting, security systems, indoor temperature, utilities and entertainment devices.
A home automation system works by interconnecting different gadgets in the house into a gateway or a central control and monitoring either through a control panel, computer or mobile phone. This gives the owner the power to change anything inside the smart house with just a few clicks.
Home automation technology benefit homeowners a lot, and here are some reasons why.
SAFETY
One of the most imminent concerns of owning a house is the security that it can offer the family. The protection of preservation of life is important, and having an automated home with full security system like fire and burglary detection can go a long way in ensuring the family's safety.
COST SAVING
Utility costs sometimes take a huge chunk out of a budget. Having a smart home means lighting and thermostat usage can be reduced, saving energy that consequently will save up money for you, too.
COMFORT
Having a home is a comfort in itself, but having it automated is even better. Intelligent lighting and entertainment system can be set in home automation, giving the owner the perfect ambience for any occasion.
CONVENIENCE
Light and appliance switches are handy, but having one central device to control all of it is a whole new convenience for the homeowner. For example, if you are already in bed, getting up to turn off the light can be a pain. Home automation eliminates this dilemma— you sleep peacefully.
Home automation technology is the new, attractive and efficient way to control all the aspects of home living. Dedicated experts at HDH Tech know how important it is to give both comfort and ease, and their home automation services surely blow the competition away.