With the innovation of high technology devices comes the desire to build a sophisticated and convenient house that has all the essentials being controlled at the palm of our hand—the fully automated smart home.
More homeowners prefer to avail of a home automation service that integrates electronics and electrotechnics to connect various devices to each other. This results in a streamlined home automation that allows the owner to set the lighting, security, thermostat and appliances in one control system, either through a computer or a mobile device.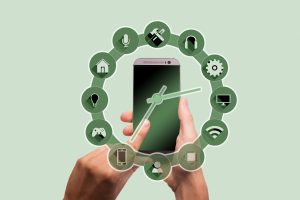 AUTOMATED CONTROL SYSTEMS
Control systems for home automation refer to the "brain" of the entire smart house. It is a device that acts as the gateway, managing several technological equipment linked to the entire home automation scheme.
Much like a switch, the controller can turn any connected device on or off directly. The added feature is that the control panel allows you to schedule on and off times. For example, the security system can have motion sensors that detects whether a person has entered the room. This will then prompt the lighting system to turn on.
WHERE TO GET AUTOMATIC CONTROL SYSTEM FOR HOME
An automated control panel is convenient and necessary when building a smart house. It offers a great deal of convenience and comfort, particularly since you can start relaxing as soon as you arrive home, and not bother about turning the light or patrolling.
Home automation is the new definition of "sitting pretty", and the best part is that potential economical returns can be achieved by opting for a smart home. Having a central control system for the smart house ensures you that lights and appliances are only on when necessary. Also, security concerns are lessened when your home automation system can protect you and your family from burglars and other untoward incidents.
If you are ready to transform your abode into an intelligent home system, be sure to check out HDH Tech for high quality expertise in home automation. They offer tailored smart home installation services, depending on your needs. Visit their website today!