With the increased desire for Smart Homes, the demand and production of home automation systems have also expanded. Nowadays, phrases such as a smart hub, home automation hub, smart home hub, and others are becoming common. All such terms refer to a software or hardware that connects all devices to the home automation network and manages communications amongst them. The smart hubs from HDH Tech are the most advanced home automation hubs in the market.
How A New Smart Hub Works?
A Smart Hub a network device that collects the data from one or multiple devices and forwards it to other directions. There is usually an inbuilt switch that keeps the information required to evaluate the processed data.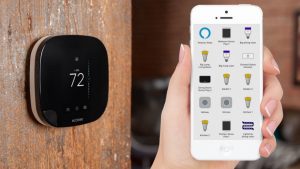 The app associated with it is nothing less than a "universal remote" that controls all smart devices present at your home. It further helps to monitor different elements of a smart home's network and schedule as well as automate tasks. The different devices a smart home hub can control are:
Thermostats' smart sensors
Lightbulbs and switches
Door sensors and locks
Garage door opener
Doorbell
Energy Monitors
Window coverings/treatments and sensors
Motion sensors
Flood sensors
Leak sensors
Carbon monoxide and smoke detectors
Security cameras and systems
Speakers
Smart Radios
Water heaters
Fans
And, other home appliances
What to consider while purchasing a New Smart Hub?
You should consider the following things:
It should be operated by your voice and integrate with smart speakers such as Google Home or Amazon Alexa.
The number of devices a hub can connect to.
With which Operating System the hub is compatible with.
The hub connects directly through a router or over Wi-Fi.
The app of Smart Hub as most hubs are accessible through a smartphone app.
Thus, with this brief about a Smart Hub you can easily decide which one in the market satisfies your needs.