Today, one concern that worries almost all households is the security of their home. If your home is secure, you can expect a sound sleep at night and this is possible when you have a surveillance system installed in your home. Though there are many surveillance systems in the market, those from HDH Tech are the best.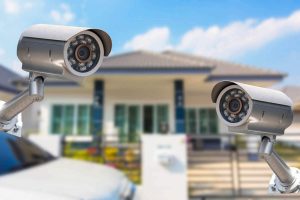 Safety from Criminals
Living in a high society does not guarantee safety from crimes. Criminals don't differentiate between people living in different localities or societies, they can attack anywhere and anytime. But if you have a good quality surveillance system installed in your home, you can remain free from all sorts of crime-related worries. When criminals see the security cameras on the boundary of a residence, the fear of getting caught prevents them from doing any crime. Moreover, security cameras also help you save a lot of money as you no longer need to hire security personnel for the safety of your home.
Other Genuine Reasons
There are many other reasons and all are important. Here are they:
A Home Security and Surveillance system guarantee almost 100% satisfaction and peace of mind.
It protects your assets from burglars and thieves.
Such systems can visually record a crime, they act as great evidence.
When these systems are connected to the smoke alarm at your home, they send you an alert immediately whenever you forget to turn off the stove.
A surveillance system at home lowers the insurance premium as they increase your home's security.
They are very helpful in assisting during any sort of medical emergencies.
Thus, these are some of the many reasons proving that home security and surveillance systems are a worthwhile investment.