Now, the wireless home automatic system is not a dream or movie concept, but is happening in real life. That means, you can have the full control of your home with the help of necessary apps installed on your device or operating by a single remote.
HVAC control
Now you can easily control the heat, ventilation and cooling system of your home from anywhere. No matter whether you are at your home or not you can monitor and control the temperature. While at the office, you can set the temperature as per your preference and get a comfortable atmosphere while arriving. All you need is a smart device with the wireless connection.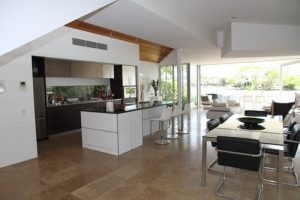 Lighting, shutters and bindings
Controlling the lighting system with dimmers, timers and sensors will make the life simple and less complication. You can turn on and off the lights without moving from the bed. Also, you can adjust the shading as well. The shutters and binders can be controlled easily by the app as well. You can even pre-set a time to all these jobs and live a tension free life.
Security
Wireless home automation makes the security system more visible and user friendly. You can monitor your house even you are in the office or in a vacation. No matter where ever you are, by the remote surveillance the house will always be in front of your eyes. You can set door alarms to prevent any kind of intrusion. Also the keyless locking system increases the security level.
Conclusion
Go to https://hdhtech.com/ for wireless home automation system solutions. They offer lighting control, security, temperature control, motorized shading, keyless entry, video walls, etc. In their website, you will get more information and also their completed projects. You can also try the free consultation with HDH Tech.