As we are now living in a digital era, so many smart inventions and ideas are changing our lives and improving the lifestyle. Using visual displays and monitors are becoming popular and useful, especially in a trade show. The visual display and monitors are used to display the presentation of a video, images or plain texts.
Different types of visual displays
There are few standard and common type displays and monitors which are mostly used in a trade show and exhibition. Pop-up displays, panel displays, tabletop displays and pull-up displays. You can choose any of it according to your booth's size. Even you can choose more than one type to increase the quality of the exhibition.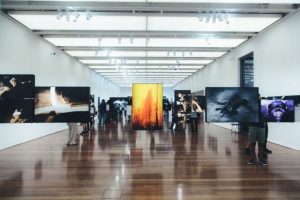 Advantage
At a trade show, you need to promote your product and company in a lucrative way and of course within a short time. A clean and attractive presentation always grabs the customers' attention. It reflects the company's image and standard. You can deliver all the necessary information and key points without much struggle. Your presentation will help to build the first impression about your company and spread your vision and goals. If you want to attract customer at your booth, this is one of the best ways to do that.
Conclusion
There are many companies to help you with visual displays and monitor at a trade show. HDH Tech is an experienced company. Their expertise will give you all the necessary advices and guidelines. Discuss your requirements, plans and budgets clearly. You will get the best solution for your business. You can contact and book a free consultation for more information. Go to their website, https://hdhtech.com/ and know more about them. You can check all the reviews and references of the happy clients to ensure their professionalism.