It is almost impossible for doctors, employers to track down all the appointments and interviews daily. It is a tough job to be consistent with the customers and the people businessmen have to meet everyday. For a personal secretary, it is hectic to jot down all the various activities her boss has to do in a day. The organisation of scheduling is knackering. To get rid of the nuisance, it is essential to have a didgital scheduling system. The convenience of using a scheduling software, app or a system can not be beaten by any other conventional approach towards making plans for each day. Given below, are some of the check points that ensure that digital scheduling systems are efficient and are easy-to-use on everyday basis: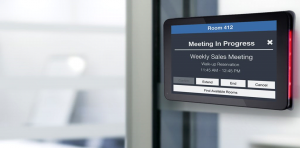 What things should a good digital scheduling system offer?
With so many digital scheduling system providers in the market, the variations between different setup has increased. Each is different in its price and quality. For a scheduling system to be the best, it should pass all the criterias of modernisation. First of all it should offer real-time scheduling that does not budge and has no bad points. It is best if the scheduling system is a software or an app that is easily accessible on all kinds of gadgets like a phone, a laptop and a tab. This will make the system very handy and feasible for the customers. The system must connect to social media, and should allow plans to be posted online without hurdles. Calender synchronisation is extremely important for a good digital scheduling system. It should allow all the employees to log in at the same time so that they are well informed about their duties daily. This ensures standard of quality in a business atmosphere.The system must give frequent reminders for the upcoming tasks and activities. It should have a user friendly interface.
Accuracy of digital scheduling system:
Outdated methods like spreadsheets and manuals have high chances of errors and inaccuracy. Digital scheduling systems are very accurate.They allow changes to be made quickly and be updated within no time. It is also possible to identify the person who made alterations within the schedule.