The market for home automation is flooded with gadgets and security devices for homes. Yet many still get stressed out in choosing the right home automation technologies to start off with. A lot of people will confess that the main issue that causes them to be anxious about joining the smart home revolution is the cost of the automation gadgets.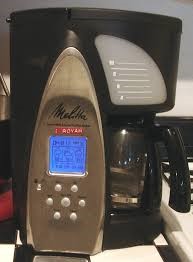 Top 3 affordable home automation systems
Smart Sensors
A key component of home automation is the sensor. There is a variety in the choice of sensors depending on the home automation hub that you want to join in. You can purchase humidity sensors, weight sensors, temperature sensors, and others from hdhtech.com who will be happy to also install the sensors for you, and educate you on how they work.
2. Automated Lighting
Smart lighting will help you save on your energy bills, since the technology they use is designed to be energy efficient. Smart lighting solutions like Philips Hue Lighbulb make it possible for you to control your lighting remotely using your smartphone or another smart gadget. Alternatively, you can set your automated lighting to be triggered by a timer. The market is full of smart lighting gadgets costing under $100 that will reduce your time, increase your productivity, and give you the luxurious-living feeling.
3. Smart Surveillance System
Smart surveillance is perhaps the cheapest it can get when it comes to home automation. Professionals at hdhtech.com can help you build a smart surveillance system even from your old smartphones! They can also sell you a professionally built network security camera system which will leave you feeling safer than before, and get you more addicted to the comfort of your home.
A home automation solution can change your morning mood
Do you hate waking up to refill your coffee machine in the morning? You can get a cheap automation technology that can start off coffee brewing moments before you wake up. The only thing you will need to do is provide the right settings. Actually, you could even install a home automation technology that will release the smell of fresh coffee in the mooring even if there is non brewing.