Video conferencing has allowed the companies to minimize or wholly eliminate their yearly travel expenses and the companies having international clients are really thankful for these technological advancements. Nowadays, the jobs for those willing to travel are filled by the people who have the ability to navigate and execute tech services on the organization's video conferencing system.
Video Conferencing Minimizes Business Travel and Benefits Environment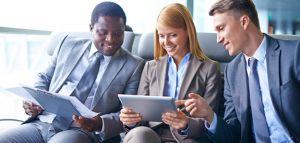 Video conferencing solutions from HDH Tech benefits the environment. If you are also thinking the same, note that video conferencing minimizes the business travels which ultimately means less carbon footprint. Also, business travel means expenses on airline tickets, meals, and hotels. When companies introduce video conferencing in their work processes, all such expenses and many others are avoided.
Interviews via Video Conferencing Reduce Business Travel
It is seen that during the time of interviews, candidates come from near as well as faraway places. If businesses organize interviews via video conferencing, the candidates can avoid traveling to their offices and the employers will be able to save money by not organizing a physical interview in their office. Video conferencing helps the employers interview a large number of candidates in less time. Moreover, when the interviews are done through video conferencing, the companies always get access to a vast pool of talent.
A lot more video conferencing solutions in order to reduce business travel will be seen in the coming time because the prices of video conferencing are continuously going southwards. This is encouraging more and more businesses to introduce it in their venture. All of this motivates video conferencing service providers and equipment manufacturers to come up with new and innovative solutions aimed to reduce business travel.