Vanishing TV
We are living in the age of technology. Technology which works for you, the way you want it! Welcome to the world of vanishing vanity TV mirrors, of all the places, in bathroom! Yes, you heard it right! The TV has moved over from a living room adornment to an entertainment gadget in the bathroom.
What are Vanishing Vanity TV Mirrors?
The Vanishing TV Mirror is a cleverly camouflaged super-thin TV behind mirror. The mirror in your bathroom is the façade for your vanishing TV. When you switch on the TV it flashes through the glass and will fade away when you turn off the TV. It is easy to set up the TV behind the mirror and comes with water proof remote for ease of operation. Simply lie in your bath tub or enjoy a shower and operate your TV channels to suit your mood.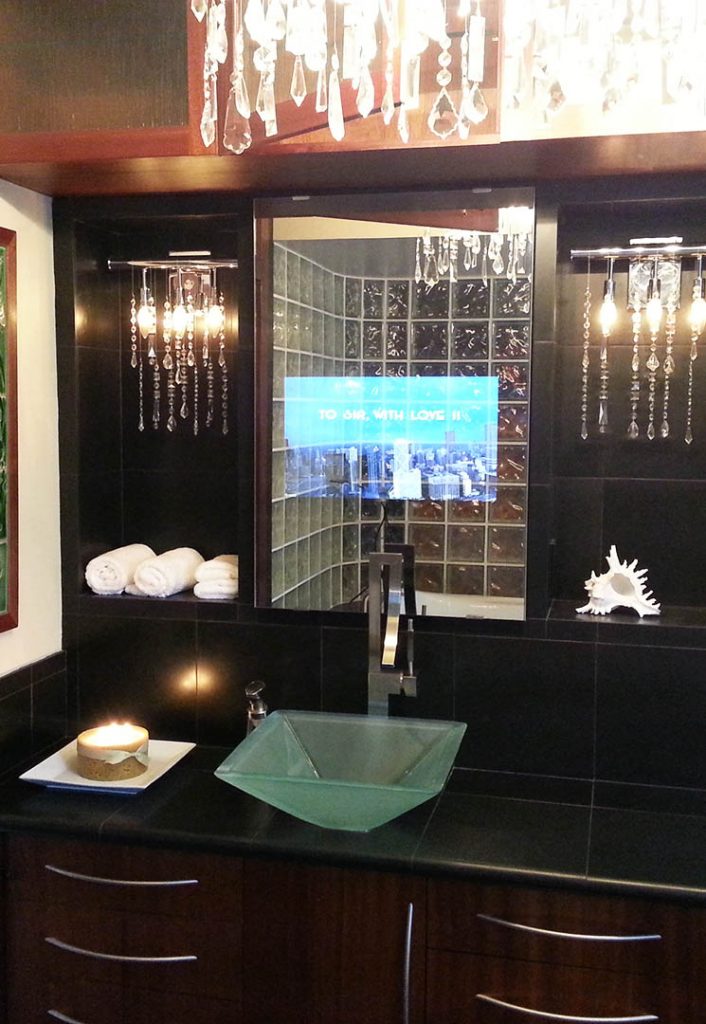 What more, you can specify the size of mirror to suit your bathroom décor. The TV will be secretly hidden behind the mirror with proper mounting. No hassle of external speakers as the TV comes with robust in-built speakers. Turn your bathrooms into luxurious spaces by integrating Vanishing Vanity TV mirrors into the decor and enjoy every time you take a shower. The magic TV can also embedded with an invisible clock which shows up when you enter the bath and blinks off the moment you leave the bathroom.
HDH Intelligent Technologies (HDH) is a pioneer in home and commercial automation segment with over 30 years of experience innovating products with leading edge. Their eye on perfection, ear to the ground coupled with commitment to deliver the best work for the overall advantage of their customers.