Technology has advanced to 100 folds now a days. If you do not have top gadgets in your company, then your company is believed to be outdated. High-tech computers automatic climate control systems, vending machines etc. are provided to the employees so that they can give their 100 percent towards the company. All these devices and gadgets are used to help the employees in reducing the time involved in doing all their office works. Vanishing TV Mirrors are amongst these types of gadgets only which are being widely used by the offices and they are used for various purposes. Let's check out some of the use of these Vanishing TV Mirrors in Offices and how they are changing the life and environment within the offices.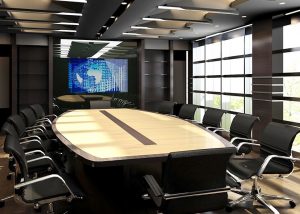 For Presentations and Meetings– These Vanishing TV can be used in the meeting Rooms and board rooms to discuss presentations and various other important topics related to work and clients. The brightness and sharpness in the image of these TV Sets are far much better than the Projector Screens so many big corporates they prefer these TV sets rather than going for projector screens and projectors. Employees they can show the presentation and PPT or Slides on these TV and can discuss the project with the Team.
For having Video Conferencing – These TV as they have very good quality of sound in them are best suitable for organizing Video Conferencing calls. The voice is crisp and clear and good to hear. If there are around 2-3 tv systems and all are interconnected with each other than they act like a big projector screen, suitable to see things in a better and clear way.
Elegant looks– These TV sets can be customized as per the wall design that is there in the company which gives elegant look to the TV. These TV sets can be used in the reception area for the visitors who visits the company premises and will have an extra ordinary image in their minds
These type of Vanishing TV Mirror sets were hard to find in earlier days but now they are widely available. You can also visit https://hdhtech.com for getting an idea of these TV sets.