When you hear the term "home automation", a very complex imagination starts moving in our head but the reality is exactly opposite. Home automation is a lot simpler to install and use. Home automation system improves various operations of your home and changes your life to be more organized and peaceful. A basic home automation system falls into following categories:
Lighting control
Wall switch control
Heating control
Radio control
Appliance modules
Home security cameras
Some advanced companies like HDH Tech have a lot to offer and their home automation systems have various other categories. Moreover, they provide customized solutions tailored as per your needs.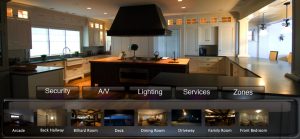 How Home Automation Works?
After knowing the benefits, this question comes naturally. Well, home automation works in two ways:
Using Radio Frequency
Using Power Line Wires
Although in both the cases, the house doesn't need re-wiring but there are some professional home automation systems which require dedicated wiring for their operation. In such cases, the house needs to be re-wired again.
Tasks Performed By Home Automation Systems
Some of the basic tasks which home automation systems from HDH Tech perform are as follows:
It ensures that all the lights in the house are off. So, you have no need to check each and every light manually.
The light of porch automatically turns on when you arrive during the night. This makes the path visible to you.
It opens the garage door.
Turns on the attic light.
All the lights are turned off except the lights of lounge.
It sets up the brightness of light. For example, if you wake up sometimes during the night, you will get a dim light (no stress on your eyes).
You can view the live broadcast of an external camera on your TV.
You can get all these features and much more by just pressing a button on the remote or with a tap on your smartphone.