Home automation has become a hot topic of discussion among technocrats and home owners. This is because of the immense benefits of having a remote monitoring home. The growing lists of companies providing home monitoring products and services have made it a bit difficult to understand their important differences. If you are in need of a home automation system and want to know how it works, the information below is just meant for you.
Concept of remote monitoring home
Most remote monitoring systems make use of a web based platform to help users keep track of activities at home even when they are away. Usually, the homeowner can access his home's security system through a cell phone, PDA, laptop, or IP enabled PC. Specifically, the home owners will be able to control appliances, track activities in the home, and view security cameras within and outside the home through a web enabled device. It gives the user total control over virtually every area in the home. Once they are installed, the home owner will have remote access to the home via the secure company website on an annual or monthly subscription fee.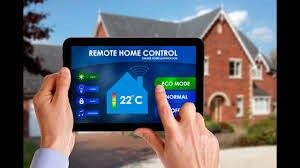 Before you install, please know what you want
People's needs are different and that's why there are different home monitoring products and services to take care of such needs.  While some companies offer monitoring systems on devices and appliances, others may include all aspects of home security, including remote access and monitoring services.  Home owners who moved to a new home with existing security gadgets in place are likely not going to need security monitoring devices. So, it's important to understand your needs and which services will best meet those needs.
In conclusion, a remote monitoring home should be able to meet the needs of the home owner in terms of convenience, control, and security. When shopping for a monitoring system, it's important to understand the gadget's features and limitations.  Find out what are included in the system and features that are not included.  This will help you select the most ideal remote monitoring system for your home.