With steady improvements in technology, home automation has never been easier and more affordable. Today, motorized window blinds have allowed home owners to have total control over their privacy, energy management, and shadings. With an automated window blind, you will enjoy convenience in your home lightening like never before.
What are the benefits of making your smart home with motorized window blinds?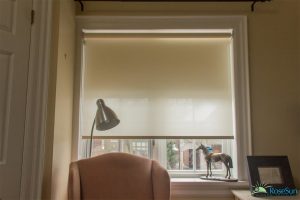 Simplicity
Manually opening and closing your windows all the time might be tiring and inconvenient for you, especially if the windows are too large and many. But with a motorized window blind, closing and opining them will be easier with the simple tap of a button. Technology has made life easier and it's wise to enjoy these convenient gadgets with peace of mind. Your blinds can easily open as sun comes up and automatically close when it's dawn. This is not just convenient but a way of preventing overheating in winter periods.
It saves energy
When your motorized blinds open and close at the right time, it will help you save energy on lightening. In fact, all automated gadgets will save energy for you since they are programmed to start and set off at the right time.  If you are in a hurry and forgot to close your blind, you shouldn't worry because you can easily do that with your remote control or phone app even when away.
Encourages green technology
This benefit is somehow linked to the energy saving benefit. With motorized window blinds, you are not just saving energy but also conserving the ecosystem. With the smart blind, you will definitely reduce energy consumption by making use of automated appliances.
Overall, it's no longer news that many people are now turning their homes to smart homes with automated gadgets. The motorized window blinds is one of such gadgets that can provide convenience, save energy, and simplify your lightening system for you.  If you have not yet automated your home with a motorized window blind, then it's time to join the trend and enjoy the overall benefits it provides.