Trade shows are used by corporate brands to show innovative products that will capture the imagination of clients. When a new product is displayed at conferences or trade shows it adds to the wow factor among the clients. Top corporate brands use visual displays at trade shows to display their products.
Integrated Systems Europe is involved in the display of innovative products at trade shows using transparent LCD screens and switchable smart glass. At present online stores have a wide range of display solutions to help insecure and fast purchasing online. The display is very good and the competitive pricing makes you buy the product.
How to display product video at a trade show?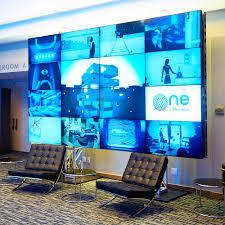 If you want to prepare a product video to display at a trade show all that you need to do is prepare a good attractive video then display it on smart LED TV by using a TV projector or monitor with your laptop or by making use of an iPad.
When you use a smart TV you get a huge, sharp, screen. It is just one piece of equipment that you have to use. In this case, all you have to do is find a TV with USB input which can play videos the way you want.
Way to have digital displays
Digital displays are quite common at trade shows. They can be easily customized and they offer you the potential of having an attractive display of visual impact. Companies with digital components should use these products to the fullest extent.
You can enhance your exhibit among your competitors with a content that is brand focused about the company and what it does. Then provide detailed information about the services and products.