There are different ways you can use technology to market your products. When marketing products it is better to get the audience involved. So have a process where you can get the audience involved maybe by crafting your presentation according to the needs of the audience.
You can have a gathering to market your products where you can have a conversational approach where the audience will understand the solutions quickly. You can use a narrative that is engaging so that you can add character and personality to the presentation. The presentation can be better when you have an emotional connection.
How to make the presentation successful?
To make a presentation successful you should be aware of your objectives. You should choose objectives that will get your audience to your end goals. The most important point of the presentation is knowing the objectives. Once you have established your objectives then you can present them to your audience.
You can also use visual aids to substantiate your presentation. During the presentation, corporations can provide cinematography to get the attention of the crowd. This is a good way of keeping the audience involved.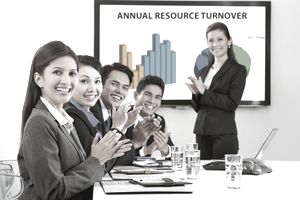 How to make a presentation captivating?
To make presentation captivating you have to choose good designs and color tips that are striking to attract the audience. Never wait to prepare a presentation at the last minute as you will not be able to do your best. Prepare a major outline with goals and issues you would like to discuss to support your presentation.
You should always analyze your audience so you can prepare your presentation to suit them depending on whether they are friendly or unfriendly. Appropriate visual aids and the right expressions can make a lot of difference. Visual aids will help to highlight the main points. You can always visit hdhtech.com/ for the right visual aids and lighting