Artificial intelligence is becoming a part of our daily lives day by day and home automation is not exempt from this trend.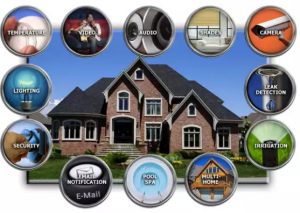 Benefits of Home Automation
The cost of installation has become more affordable these days as the technology has advanced significantly. Moreover, it offers some benefits that in the long term can outweigh the cost of installation. With the advancement of the home automation systems that HDH Tech supply, home automation has become a lot more user-friendly. There is no need for you to be a tech-freak as you can use it just with an app.
Security
Increase your home security by monitoring it through surveillance videos whenever needed. Let the system send you a message should there be something wrong and immediately you can check if the problem needs your immediate attention. Having children or elderly people at home while you are at work can be stressful but with automation, you can have the peace of mind knowing that they have a means to contact you immediately in case they need assistance for some reason.
Savings
During the winter, you may often go out leaving the heating system on or you may forget to turn off some lights when it is bright outside. You no longer have to make such mistakes anymore since it is now easy with home automation to control all these while you are at work. Using such a system, you can check to see if there are any lights switched on that you can turn off or control the heating system to only work when there is someone at home.
Home automation systems are designed to be easy to use and control which in the long term will save you money; but more importantly, will enhance the safety of your family and help you look after your home 24/7.