Manufacturers of Smart Home Automation Systems have over the years designed a system which keeps buildings and residences safe and connected utilizing automation. This is handled such that a person is able to control the brightness of his lightning, security, cameras and many other features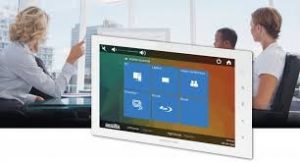 . There are remotes, touch screens and various gadgets to ensure that the individual is comfortable in his own home. No matter how well a system is designed, glitches might occur and there might be need for repair and replacement.
HDH TECH SMART HOME AUTOMATION SYSTEM REPAIR
Savant, Lutron and many other manufacturers usually provide warranty on their products.
Covered switches are typically covered by warranty and manufacturers are using willing to repair or even replace it outright if deemed faulty for a period of one to three years. If the switches can be repaired then it will be repaired and returned to the client.
There is what is referred to as a limited warranty which is applicable to residential lighting dimmers and switches manufacturer. Other devices which are also covered include sensors, keypads, lighting and enclosures. Certain warranties may also covers terminal blocks, and power supplies. To qualify the client must be a resident of the United States or Canada.
Warranty is limited as it does not cover the whole control system and some elements of the system are excluded from the agreement or policy and they include: limited warranty touchscreens, and circuit breakers. Other devices such as Ethernet switches and keypad face plates, batteries, and most other non-related products are not covered.
HDH Tech has the expertise and knowledge to provide our clients with all the pertinent information to ensure that in situations where there is a repair or replacement to be done, the client is aware of what is involved in effecting changes, repairs and replacement.