INTRODUCTION
Savant is a household name when it comes to the designing and equipping of homes with a system to help in the monitoring and control of the whole building. It is important for CEOs and people of authority to have total control of all that happens within their buildings both in the home and at their places of work. Savant has over the years built an IT system that functions optimally and ensures that everything is kept safe.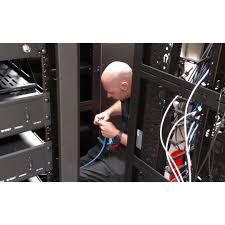 When using Savant as a system, some issues or problems are regularly associated with the use of this system and the include
WIRE LABELLING
Savant system usually involves using a high volume of wires and wiring. In the process of doing this, it is important to label these wire as they are being used to connect one point to another. A situation where the wire is not well labeled leads to a condition of malfunction. Yet, even when the system works well any slight fault and it can be very difficult to rectify issues due to the wires not being labeled or wrong labeling.
WIRE CHOICE
More often than not, it is important that the choice of wire which is to be used for interconnectivity by engineers installing a Savant system is important. If the wires are not suitable for the purpose of use, it is only a matter of time before they begin to malfunction as they cannot carry the weight of responsibility which has been thrust on them.
HDH Tech is committed to providing clients with the right kind of answer when it comes to these kinds of issues as clients deserve to have the best. We have the expertise and use this expertise to make sure that these common issues that plague Savant systems can never occur on a system handled, repaired or originally installed by us.