Scheduling a meeting and actually gathering everyone on time to meet face to face is already a thing of the past. While we can argue that this method is still productive, the matter of convenience is compromised. There are so many ways to hold a meeting now, so will sticking to old ways be replaced soon?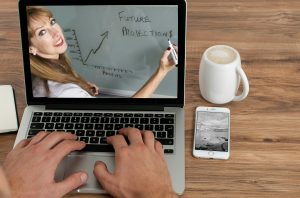 VIDEO TELECONFERENCING AND ITS CONVENIENCE
In fact, more and more companies these days are shifting to video teleconferencing to hold meetings and talk about important business. This is true especially for big companies with several offices in different cities. They are now more connected than ever—and this is because meetings can be held through video conferences.
Video teleconferencing is an audiovisual method of communication that connects two or more people from anywhere in the world. This is possible with the use of a stable network. Most companies prefer this way of communication because it is easier, efficient and most times cheaper (no travel expenses).
One other benefit of using a video conference service is to include mobile workers into the decision-making. No matter where they are situated, they can attend the meeting in real time. Results are instantaneous because electronic documents can be furnished as soon as the meeting concludes.
SETTING UP TELECONFERENCING
To set up a video teleconferencing service, you must hire the help of a know tech company that has experts in automation solutions. One such company is the HDH Tech, a big name in the industry with over 30 years of expertise.
Have the most convenient meeting independent of time and place by seeking HDH Tech, and see how they can customize a teleconferencing devices and network apt for your business. There is no need to find a service provider that can do all this and more, because HDH Tech can cater to you right here, right now through their website.