Safety is a prime concern of virtually everyone these days. In Maslow's hierarchy of needs, safety is just a step above basic commodities like food and water. This makes it priceless and indispensable in anyone's life. Most life decisions are centered on improving and sustaining favorable conditions, and this can be achieved by choosing to be away from harm at all times.
However, safety is most often ignored, particularly when faced with the issue of cost. People would rather pass up on availing high technology security systems because it is viewed as expensive. This begs the question, is installing security systems worth it?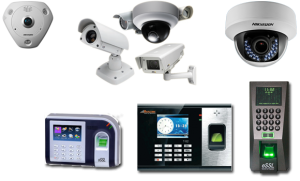 IS INSTALLING A SMART SECURITY SYSTEM WORTH IT?
Smart security systems refer to a group of devices connected together to provide security either to homes or establishments. This system may include surveillance cameras, sensors and alarms, shading, and other automated tools that help protect people.
Being an intricate scheme, security systems take quite a hefty amount to set up. Besides purchasing the devices, installation also comes with a cost. This excludes the maintenance and repair.
While this is true, having a secure home or office is one of the best decisions you will ever make; safety is invaluable, and having a security system is a necessary step in ensuring that your loved ones are protected from various untoward incidents, like fire or burglary. These happen when you least expect them, and it's better when warning or detection systems are already in place.
HDH INTELLIGENT TECHNOLOGIES
HDH Tech is a widely known name in the arena of security solutions. With years of service and a slew of positive feedback from satisfied customers, their smart security systems prove to be the best and most cost-worthy in the market.
If you are looking for a trusted security technologies company, you can be sure that HDH Tech can provide you with tailored solutions for your security concerns.