Are you thinking of installing a new home theater in your home? If yes, then try to seek professional help for the installation process. If you want to do it all by yourself, then you need lots of time and knowledge for completing the work successfully. Professional installers have the right type of training for handling such task with skill. We are highlighting a few reasons why you need a professional installer for installing the home theater.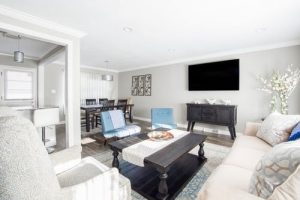 Planning and research
While incorporating a new system at the home, lots of research and planning are needed to get the desired gadgets. Sometimes, it is hard to decide by just looking into the available information. If you do not have any idea about the hardware part, then you can easily make a mistake. A professional person with great experience already knows the current products and also the pros and cons of them. So, he will help you to choose the correct one according to your budget and preference.
Handling the parts and equipments
While installing, every part and equipment must be handled correctly. Also, you need to find the right location. The correct sound systems, screens and seating arrangements everything has to be perfect to enjoy the service. The team will guide you at every step, according the room architecture and mange all the complicated work.
Saves time
If you hire a professional team, they will do all the work from researching and buying all the necessary items. You do not need to spend your precious time and energy to go through all the available sources. You can do your own work without any worries. It will save your time and reduce the stresses.
The HDH Tech is a professional company to help you installing a home theater at your home.