Windows are very important part of a house, because it give us the feeling of being free from the four walls of the house.  It also allows the much needed fresh air to come in and so with the sun light. But, it is not very pleasant, to have exposed windows, the whole day. Sometimes, there is a need to hide from the cruelty of bad weather, excessive sunlight and rain.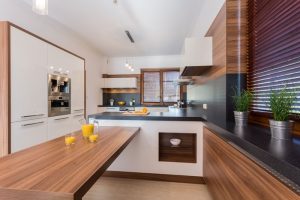 In the old times, much more in rural areas, people content themselves in  using curtains.  That is a very simple way to hide, from the extreme conditions outside.  It is also a way of avoiding direct look for passersby, inside your house.
Windows, in this modern times, has features that make them automated.   They are fitted with motor blinds and shades and other advance window treatments.  Below are some of the motorized blinds and shades in the market today.
Solar Shades. This is an excellent choice, considering simplicity of the design and affordability. This is primarily design, to eliminate glares and filter UV rays from the sun.  This is good for protecting you and your possession from the extreme heat of the sun.
Roller Shades. Design for living rooms and dining rooms and aisles, this is a good protection for your appliances. This will be a good covering from direct sight outside.  When it is motorized, you can easily drop it, to the exact location, you want it drop.
Roman Shades. This are more preferable to be use in kitchen rooms, living rooms and work rooms.
Horizontal Blinds. With its tilting capability, it is best use, when you want to control a certain amount of light, to enter your home, throughout the day.
This window treatment, are very essential, if you want extreme privacy. You can blacken an entire bedroom, or just allow a little light through it.
Wood Blinds. The simplest of all blinds, it has variety of stains to choose from.
Choosing a window treatment for your home, is an easier task, as long as you are sure of your preference. The kind of treatment that you choose, will probably speak a lot ,about your personality.