The home automation market is seeing new and improved ways of managing different home automation systems. For example, some leading companies are using network technologies in their home automation systems. Reduction as well as management of energy consumption is possible because of this technology. This technology uses a newly integrated circuit that gives assurance of increasing the speed and making functioning of home automation systems simpler. This presents faster and more convenient products for customers to enjoy. Companies like hdhtech.com are very helpful in the case of installation and management.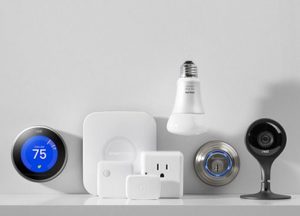 Transceivers
Devices for transmitting and receiving communication have been modified and are now in the market. These new transceivers are designed to provide a platform for easier networking and control of home automation products. These products are now set to automatically install when plugged into a smart outlet. Many homeowners have a problem with home automation because they don't trust that installation will be done correctly but this solves that problem. These new transceivers are giving a good and fast growing name to home automation hardware and software products.
Hassle free set up
Power line technology is adapted to connect home automation devices wirelessly and so they come with a mart chip built into the device. This chip offers automatic and incredibly simplified access to the product so that a wireless network of home automation devices can easily be linked to one network. Installation and general set up becomes a breeze because of this.
Extreme convenience
These new management systems for home automation products comes with rich advantages including easy set up, no need for an electrician and affordable rates for availability. Because of this, the solution proves itself as extremely convenient. A tremendous amount of time, money and effort is saved at the end of the day.