In this day and time, installing a home security system is the best decision you can make for yourself and your loved ones. There is a variety of home security systems to select from, some as simple and cheap as an alarm monitoring system that can drastically improve the safety of your family members.
According to FBI findings, homes with home security systems are less likely to experience attempted robbery as opposed to homes without these systems. In fact, homes with even more advanced security systems have people living in them feeling more peaceful because they are confident that their valuables and loved ones are protected.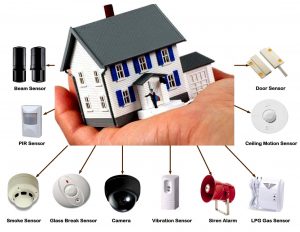 Getting Value for Money with a Home Security System
While home security systems are the smart way to achieve a feeling of safety and security for your property and family, choosing the right one can be a headache. Factors that determine the choice you make include your security needs and your lifestyle. It is important to do your homework and consult the right experts so that you select a home security system that meets your level of investment needs and goals.
The company that you choose for your home security systems installation is also very critical. You want a company that offers comprehensive 24-hour monitoring even if your system comes with a personal surveillance system that enable you to also watch your home from your smart gadget like a computer.
Customizing Home Security Systems
The plethora of ways for customizing your home security system again depends on the amount of money you invest in it. Your system could have video cameras, automated door locks, thermostat control for energy savings and alerts for environment protection like in case of carbon monoxide, low temperature smoke or fire. Your system can also be designed to allow pet animals and give temporary access to guests, babysitters and housekeepers.