There is no reason to run away from home automation because let's face it; it's already here with us. Home automation is a future that is best to embrace now as it has been slowly evolving even if some of us are unconscious of this.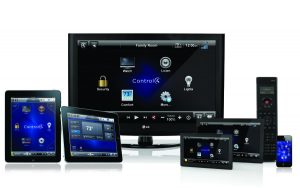 The Dawn of Automated Home Gadgets
Home appliances were first introduced in the early 20th century. The engine powered vacuum cleaner was the pioneer of domestic appliances although let's forget prior to it, in 1898, a Nikola Tesla miniature oat remote control had already pioneered automation.
In 1907 an advanced version of the vacuum cleaner that used electricity was introduced. In the two decades that followed we would see an explosion of home appliances including toasters, clothes dryers, washing machines and others.
Introduction of the Home Automation System
The first home automation system was introduced by Jim Sutherland in 1966. While the system was capable of switching gadgets on and off, controlling temperatures and creating a shopping list it never saw the light of day on the market. Then in 1969 Honeywell presented a kitchen computer that could create food recipes. The market price for this system was however too high, and it did not pick up.
When the microprocessor was invented in 1971, there was a sudden surge in the development of home automation systems. These gadgets became more affordable and by 1984 developers were already looking into ways these systems could make homes more self-sufficient. It is in the year 1984 that the term home automation was coined.
In the 20th century, scientists had begun trying waters of domestic appliances being infused robotic or computing functions, what is called domotics. Although this did not pick up at the beginning of the 20th century, we are slowly warming up to the idea as we look for ways to make life more comfortable and increase life span.
Today there are home automation systems that control lighting, entertainment, temperatures and doors among others.