Home security is something that many homeowners are unable to ensure these days. Due to this factor, they are now preferring automated security systems using which they can easily see what's happening inside their houses with their smart devices. Modern technological development is convincing people to change their preferences in order to improve their day-to-day lives.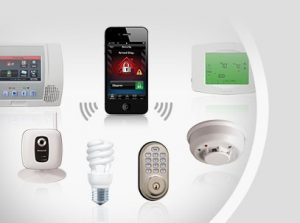 Different types of home automation systems available
Most of the home automation systems are developed in a way to view and control what's happening inside your house even if you are far away from it. Internet access to home appliances has made it easy for people to engage in controlling the appliances easily and the automated systems are also made in a user friendly manner. So, it is very easy for anyone to gain control over their home appliances with less effort.
Alarm system
By placing an alarm system, you can get notification about every activity via the sound as well as via the internet. This is a good system to place inside your home whenever you are out of your house.
Security cameras
The availability of security cameras supported by the internet can help you view the activities that may take place inside your house from any corner of the earth. This is something that you would want to install in your modern house.
Motion sensors
These sensors may help detect any movement occurring inside your house. So when the sensor detects any such activity, it automatically switches on the alarm to make you alert.
Benefits of automating the house
It increases the level of security and helps you minimize your efforts that you otherwise have to put in maintaining your house. It helps you save your energy as well as your money through automating your beautiful home.