Automated gates are an effective way of providing protection to your property. Moreover, they're available in stylish designs and varying sizes to match your requirements. Additionally, they save you from the trouble of having to open or close the door when you enter or exist. Let's see the major benefits of gate automation and access control.
Convenience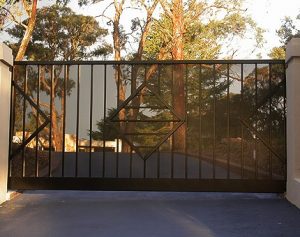 Unlike manual gates, automatic gates do not require the visitor to manually open or close the gate. If the weather is unpleasant or you're in a hurry, you can always depend on an automated gate. Moreover, you don't have to step out of your car to open or close the gate, which may save your time as well.
Security
Automated gates come with some remarkable features that make them less likely to be targeted by thieves or criminals.  It is nearly impossible to open the gates with force. Moreover, you can install an intercom that will let you see or talk to the visitor on the gate without having to leave the gate. As you don't have to step out of the car to open the gate, there will be less chance of your car being stolen while you will be away from it. Hence, gate automation ensures our security in a lot of ways.
Helps in keeping track of the visitors
Gate automation helps you in keeping track of all your visitors, whether you're a commercial property owner with a lot of site visitors or you're an extrovert with many friends. Identity cards can be used to keep track of those who visit you. Additionally, gate automation makes it easier for you to keep track of the frequent visitors.
Valuable property
If you wish to sell your property in future, you will be good to go with an automated gate. Automated gates not only make your property more valuable but also increase its appeal. Moreover, it boosts the market value of the property.