Security is one of the biggest concerns that everybody has and the need to feel secure in your own home is paramount as the last thing you would want is sleepless nights, or worse, get invaded, stolen from or attacked in your own home. Traditionally, people just locked their doors, up until home alarm systems came but this still didn't deter possible thieves and the need for a comprehensive and sturdy security system grew.
With the innovation and evolution of technology, security in your home no longer needs to be a problem as with the more modern security systems that are optimised for home automation, you can ensure that yourself and your belongings are safe at all times.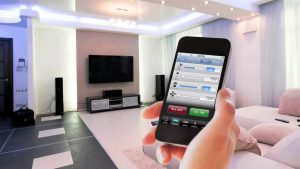 Benefits of a Home Automation Security System
The benefits of a home automation security system are multiple and the main being;
Accessibility – the system can be accessed from anywhere in the home and from any device, or remotely for when you are not in the home. This allows you to monitor the situation constantly.
Protection – home automation security systems give you more protection than a simple lock on the door or silent alarm. In addition to this, you can secure much more than the front door.
Professional – HDH Tech professionally installs home automation security system and offers one of a kind support as well.
Honeywell Security System
The Honeywell Security System gives top notch security to all lifestyles, budgets and needs. This security system can not only be used in the home, but in commercial settings as well, meaning that you get full coverage and comprehensive security and service.
Features such as motion sensors, automatic lights and detectors for disturbances such as cut power or phone line make home automation security systems a must have feature in every home.