The main motto for introducing home automation is to make our lives easy, cool and more secure. For s smart house solution, you will get many special features with the latest technology.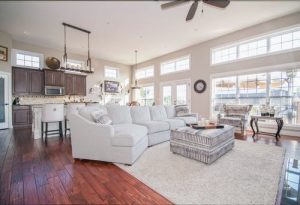 Smart locks
The home automation offers a smart lock system which can be accessed by password or specific voice command. You do not need to carry keys. Your smart phone will work as the key for entering in your home. You can control the locking and unlocking by an app installed in the smart device. It also increases the security level.
Smart camera
Today's smart camera can be controlled remotely by wireless connection. You can easily view and control the monitoring by the smart phone while away from home. You can also store the footage for future purposes. Both indoor and outdoor cameras can be operated by the wireless connection. Also smart cameras are smaller in size and easily be installed without hampering the house architecture.
Other features
There are also other smart features such as an automatic home audio system, vanishing TV mirrors, motorized shading, lighting control, smart safety features, video walls, etc. You can have an automatic audio system and preset your favorite songs to relax and enjoy. This is also helpful while arranging parties. You do not need to bring extra music system. Just control the system by the app installed on the smart device. The smart alarms like fire alarms and door alarms can be viewed as well. So if there is any kind of unwanted situation, you will know that.