Some of the biggest and most important financial decision of our lives is about getting the right home. This becomes a fortress and a resting place that cannot be compared to another. Absolute security is not only needful but crucial. Smart home technology has brought about advancements and improvements in the area of home automation security. There are unlimited choices in the arena of home automation security systems and all can be watched and managed from a smart device with ease.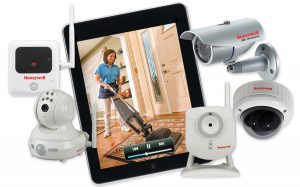 The journey of home automation security has been long but, many would agree, fruitful. Security features can be easily integrated with home networks and devices so that use, monitoring and management is even more simplified and efficient. Before selecting a home automation security system, some considerations have to be made.
Compatibility
The system has to be in harmony with the mobile device it is going to be linked to ensure the experience will be helpful.
Installation
Home automation security systems can be self installed without the help of expensive installation companies. You can also consider is the system will require an outside power source, drilling or if it is wireless or not.
Sensors
Cameras and alarms in a security system have different types and strengths of sensors and you should pick yours depending on the size, design and layout of your house.
Camera
Some smart automation security systems come with cameras but he features of those cameras also matters. Experts at hdhtech.com can help you land your best option.
Alert apparatus
You can select the particular alert system you want in place from sound, to light and temperature and motions. You can go for one with a combination depending on your needs.