At various times and most of the times in the movies we see cool things that can be done in a house and sometimes we love to have such in our homes. Like lights that dim with the touch of a button,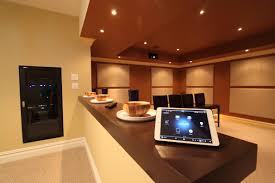 doors which close and open with the touch of a button and many other such features that make a home very comforting and comfortable to the owners. To automate a home, there are many features which the home could have yet below are some of the best ways which a person can use to automate their homes.
Home surveillance – security is very important in the home and one of the best way to make automation work for a person is to have security enhanced in the home. With the use of automation, doors can be connected to ensure that there is no easy entry and exit from the house at any time except by permission of the house. The integrity of windows can be maintained by ensuring that they do not close or open except the owner allows it.
Enhance Comfort – an automated home is a wonderful thing to have because it allows so much comfort for the owner and user of the home. From the comfort of the couch of the owner, he can check and ensure that the whole house is secure and there is no way that it can be broken into. The owner can decide the amount of light that comes in through the windows and adjust as required all from the comfort of the couch or bed. Also when it comes to light bulbs he can set how bright or dim he wants it to be.
Hdtech is an IT company which provides clients with smart solutions for their homes and are always on hand to do so.