Never miss a single show as you luxuriate in your bathroom.  Serious pampering and "me-time" in the tub or shower are often pared down to a minimum as most of us hurry to catch our daily dose of news or TV shows. This problem can be resolved by treating yourself with the Vanishing Vanity Mirrors for your bathroom.
A vanishing vanity TV mirror is a hybrid between a customized mirror and a high-tech TV. When turned on, the images and video appear on the glass as it would on a normal television screen. When turned off it reverts back to being a mirror with crystal-clear reflection.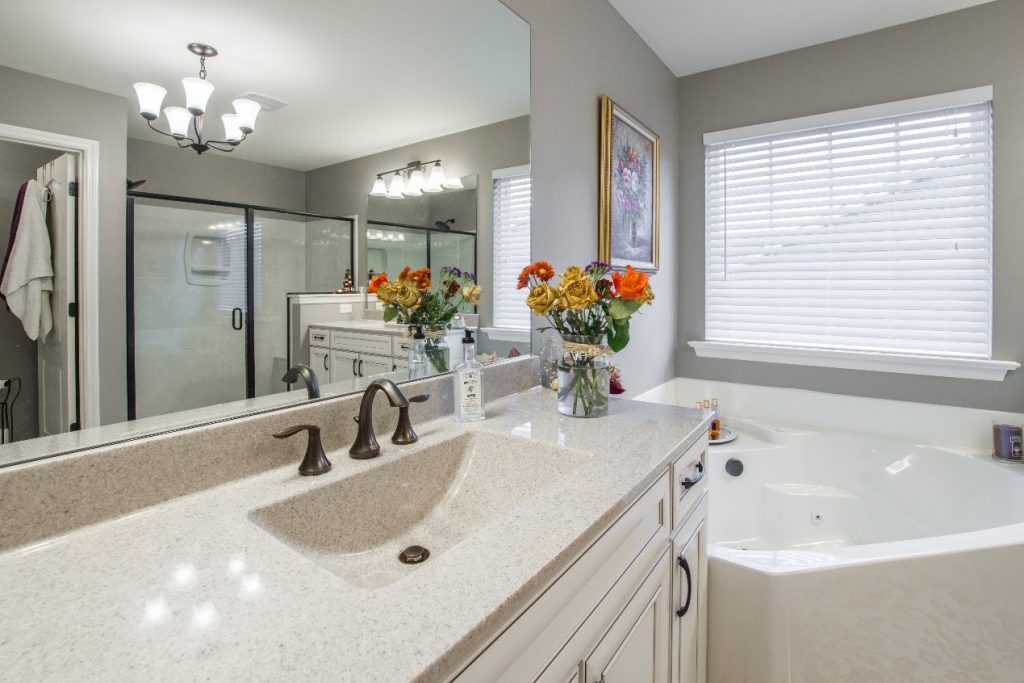 Why Choose a Vanishing Vanity TV Mirror Over a Regular Screen?
Regular TV sets and screens are not built for the steam, humidity and moisture of our bathrooms. These conditions seriously hamper device performance and can compromise safety in the area. The Vanishing Vanity TV Mirror however, is the perfect version of a waterproof TV. With the push of a button, your TV screen appears magically on the bathroom mirror. The same simple actions make the image disappear. Many models are equipped with anti-fogging features for the perfect rendering of videos making bath time viewing a pleasant experience.
Aside from the technical edge, the Vanishing Vanity TV Mirror is also perfect in maximizing bathroom space. Do away with bulky cabinets or shelving to hold a TV set or cable box. It is all built into the wall of your choice for optimized viewing. Mounted with consideration to your viewing angles, the Vanishing Vanity TV Mirror takes into consideration space constraints as well as your bathroom habits. Overall, it does not deter from the aesthetics of your private space.
Entertainment at Your Soapy Fingertips
Enjoy immediate access to your favorite TV shows and movies while spending time in the bathroom.  Quality resolution and sound are key features that you need to look out for in a Vanishing Vanity TV Mirror.  HDH Technologies has the perfect range for you to choose from to customize your viewing pleasure. Professional installation and excellent aftercare give you the reassurance that you will relish uninterrupted viewing entertainment in your bathroom.