Before, when an individual decided to get both a home alarm system and a video surveillance system meant you would pay for them separately. In addition, the two security system ran on different devices meaning they will be costly to an average house owner and can only be used by corporates. However, today a homeowner is able to get both systems on the palms of their hands.  Through the combination of both home alarm and video surveillance, the system is in every homeowner's wish list.  In addition, the shrinking in prices and rapid increase in quality of technology the acceptance and demand for home security technology is increasing, the homeowner is considering having a home security video surveillance alarm. Here are some of the reasons why;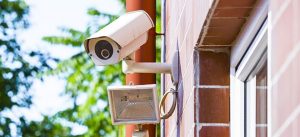 24/7 real-time updates
When it comes to home video surveillance alarm, homeowners are able to get real-time updates on their current home security status at any time of the day. Meaning every day, all day you will be having a peace of mind that you, your property, and your family is safe. These systems use motion detectors and alert you to any posing threat. This is unlike in the past where video surveillance could only record images and not alert you at all. This was only used to track the suspect after they damage or break-in has already taken place.
Advance technology and set-ups
The new home security video surveillance alarms are fully packed with a setting that enables DVR, long-term video and image storage and eases to erase previously stored images and videos. The DVR setting will enable instant playbacks. The system can be set in such a way that they record specific areas of a house at night and be reviewed later in the morning. The systems also come in various shapes and sizes and are able to record HD videos, sound and best of all remote viewing. On top of that, they don't consume a lot of energy. They can either the wired or wireless. With all these conveniences and ease there are a thousand reasons why homeowners should get these home security systems.