You missed your alarm, you painfully walk into EVERYTHING trying to frantically scuffle around in the darkness – needless to say My Friend, Your morning is off to an unpleasant start.
If only there was a way to have an Alarm set that will not only wake you, but could have your curtains opened for fresh sunlight and maybe some sweet "morning jams" to get the day started on a cheerful note. Imagine having all of this already pre-set so that your only task in the morning is getting up and conquering your day.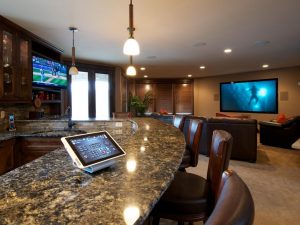 Difficulty waking up during cold Winter mornings because you are too afraid to leave the Thermostat turned up throughout the night? What if the heat could get turned up just in time for you to wake up to a warm comfortable environment, eradicating the fear of leaving the heat turned up the entire night?
This is a life of luxury, of necessity, of convenience
hdhtech.com encompasses all of this by providing complete Home Automation Solutions and Products. Cost effective, peace of mind living is what can be attained by simply "automating" your lifestyle. We pay for convenience every day; Fast Food, Cabs, Microwavable Dinners, so why not invest in long term Convenience?
Confidently knowing that the minor details are taken care of and that you are more in control, you can focus on the more important tasks and not whether or not you need to rush back home to make sure that the Lights have been switched off, Curtains Closed or the Thermostat turned down.
With services such as: Lighting Control, Complete Home Automation, Entire Home Audio Solutions, Motorized Shades & Drapery, Security and Surveillance, Temperature Control, Vanishing TV Mirrors, you are bound to have a pleasantly easy day, every day.