Security is something that is very important in an office as well as a house and hence it is important to design a suitable and efficient system to ensure security. In the case of offices, a fleet of security personal was responsible for maintaining the security in the building. In the case of house, low level burglar alarms were the pinnacle of security systems. But nowadays the field of security systems is advancing with each passing day. There are separate systems that are designed especially for offices and houses. Also there are separate systems depending upon the type and design of the building.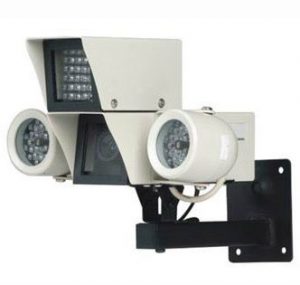 Office security:
When it comes to security in an office, the aim is to make sure that employees work continuously during the working hours and that no one enters the premises after the working hours. A network of CCTV cameras can be installed to ensure that the workers are always doing their work. The live footage of the different areas of the office can be viewed constantly by the security personal to ensure that nothing bad is going on.
Also after the working hours, an even more sophisticated security system can be activated which is a combination of sensors and alarms. This would get activated when a person even sets foot on the office premises.
Home security:
The major problem is ensuring that your house is safe while you are away. This is not a problem anymore. There are systems that can send notifications to your mobile phone when a security breach takes place at your house. Also at night when a security breach occurs, the lighting system would go active and all the lights around and inside the house would light up in order to alarm the neighbours. Also there are provisions that would make the system to dial the local authorities when a person enters the house. A combination of cameras, sensors and alarms are used.