If a business needs to be successful, it should be one that can be trusted by the customers. Hence it is very important to maintain the security at the office if you need your business to prosper. This is because no one would trust a business firm that cannot ensure the security of their own firm. Hence every business firm would require a modern and fool proof security system to ensure that no unwanted things happen in the premises of the office. This is  especially true if there are valuable articles being handled in the premises like gold, cash etc.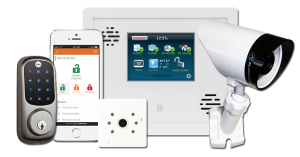 Find an experienced security firm:
Experience is important because with experience, knowledge and skills of the person would also improve. So an experienced firm would know how to handle different situations regarding the security of the firm. Enquire about the firm extensively before hiring them. This is because if something bad happens due to the negligence of the security firm, then your business firm would have to pay.
Use the most modern equipment:
Earlier surveillance guards were appointed for the purpose of patrolling the premises. But this is very inefficient and hence it is better to install CCTV camera networks. These are quite cheap to install and also they would cover the entire area of the office. The security guards would be able to monitor the area without moving around. Also the number of personnel required is very low when compared to the conventional method. The footage would also be stored and this can be retrieved. Also different sensors can be used to ensure that whenever a breach occurs, the security personnel would be alerted.