Homebuilders are now seeing the advantages of outsourcing their automation needs to professionals who understand the job very well. There are many benefits of contracting an expert thandle this aspect of home management for you. Read on to find out how home automation can help you manage your home and property more effectively and reduce cost in the long run.
Efficient Service
Experts in home automation will definitely handle things better than anyone. When you contract a professional to help you out with your home automation needs, you'll be assured that everything is taken care of. This professional will manage and integrate all electronics and appliances that can be automated in your home. They take care of your home security systems, surround sound installation, home theatre components and other lighting gadgets that gives you ease of mind in your home.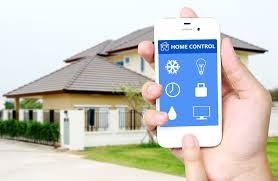 Peace of mind
Outsourcing your home automation will give you peace of mind and help you focus on other matters. They will help you minimize your energy bills without losing any bit of comfort you have enjoyed. When you outsource your home automation needs, you'll have no need to coach anyone on the best way to use the automation system. You can focus on other things while the outsourcing company does the job it does best.  In reality, home automation outsourcing can save a whole lot of headaches for you.
Overall, home automation is the rave of the moment, and the growth of this sector is projected to triple from $3.9 billion to $11 billion within the next 3 years. If you've not actually given a thought for home automation in your property, it's time to start thinking about it. This is because there are numerous benefits to enjoy. It is not surprising that many homebuilders now outsource their home automation needs, giving them ample time to take care of other things.