The excitement over window treatments is because of the increase in options that are not just window blinds. Depending on what your aim is, you could choose from a variety of energy-efficient cellular shades, or high-tech motorized window treatments. Motorized window covering can transform the rooms in your home to match your lifestyle, tech-preferences and class.
Custom Designs for Window Treatments
There is no limitation to the style, pattern, or fabric that you choose for your window treatments. There is a flavorful of choices available for you, from Roman shades to personalized looks. You don't even have to change the colors scheme of your rooms as most types of blinds and shutters can be color matched to blend with the existing colors.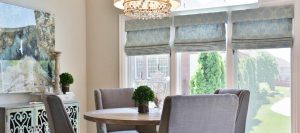 Energy-Efficiency
Unknown to many, windows can actually help you achieve your energy saving goals. Since they permit heat transfer from the outside and the inside temperature, they determine the amount of heat gain or loss by your house. Motorized window treatments like cellular shades can help you save more energy and thereby keep your bills lower due to their energy-efficient designs. So while you will be enjoying the beauty and attention that motorized window coverings bring, you will also be jumping when you get your energy bills.
What is Motorization?
It must excite you to hear about window coverings that help save more energy, and unique coverings that can make any home the envy of neighbors. But do you understand what window treatments is?
Window treatments or motorized shades are a combination of window coverings like sun shades or horizontal blinds with an opening mechanism. The automation of window coverings make it easier to operate as you only need to press a button. Window treatments also make it possible to have better control of lighting and privacy of rooms in your house.