A home is prone to many dangers including burglary, fire, damage and natural disasters. Although a homeowner may not be able to keep his house safe from all the impending dangers, there are some that a good home security camera can prevent. At HDH Tech, we understand everything about home security cameras and are well equipped to provide you with the most reliable home surveillance solutions. Visit our website www.hdhtech.com for more information on how we can help and read below on a few factors you should consider when buying a home security camera.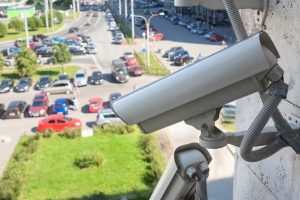 Location Of Camera
Depending on your security needs, a home security camera may be required for surveilling the exterior or interior of the home. If, for instance, an outdoor camera is fitted indoors then it might not work as expected, the reverse is true for an indoor camera.
Image/Video Clarity
An effective home security camera is one that gives crystal clear quality images and videos that capture all the important details. There are several high resolution cameras available in the market as well as lower quality image cameras so the choice of which to buy will mainly depend on how much you are willing to spend and your desired end result.
Battery Powered Or Corded
Although quite popular, a battery powered home security camera can continue recording even during a power outage but may be costly to do the periodic battery replacements. Corded cameras may be restrictive to install and may not be very easy to hide because of the dangling cords.
Budget
This may be the ultimate factor in deciding whether or not to buy a specific home security camera. It is important to remember that high quality cameras that offer a longer range and wider field of view may be more expensive than their counterparts.