Video conferencing is a live video and audio connection between people in two or more separate locations. This communication technology makes it possible for people in separate locations to have a positive and impactful communication, in real time. Since communication is one of the key pillars of success in any organization or business, it should be done correctly so that all parties in the communication process may channel their ideas for all to hear and, if possible, acted upon.
What are the basic components of a video conference?
For you to have a fully functional video conferencing communication technology, you require the following basic components: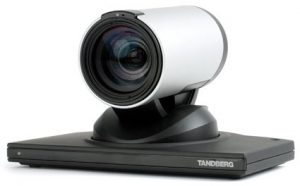 The cameras are the components that record every motion and non-verbal communication cues during a video conference. You should therefore choose the correct cameras since your camera quality will impact the quality of your video conferencing live feed. There are a lot of video conferencing cameras you could choose from; from the normal USB cameras used in web conferencing to specialized documents cameras. You should choose a camera with high definition since this will improve the quality of video in your video conferencing.
The live video from the cameras are always displayed on a screen that could be an LCD display or a HD plasma screen or display. Other displays include LCD/ DLP projector; XGA PC display. The display is just as important as any other component since you will be watching the live video feed from it.
Microphone and or Audio system
Verbal communication is very important in a video conferencing, even though it's enhanced with the motion and non-verbal communication cues displayed on the various video displays of your choice. You must therefore choose the right microphones for your video conferencing.
Microphones you could use include the analogue microphone pods or the gated "array" which is a digital microphone.
Other equally important equipments you will require to set up a well functioning video conference include PC, surges suppressors, switchers DVRs and others.
Having the best video conferencing lies in selecting the latest technology. You may consult a company that provides the best video conferencing components and equipments installations, for you to have the most productive online meeting ever!