In hdhtech.com we share the awe of our clients. Hearing about automated security systems that are activated by your voice commands or even with your finger prints may sound like stuff out of science fiction. No less than 20 years ago we were watching these devices in movies and TV shows, but now most of them are a reality. The hard truth is that society has called out technology development to improve their security. Not on a whim, but because man sometimes causes damage to his fellow neighbor for the most superficial reasons. There's no justification for the wrongdoings of men, but we can always take a step forward and prevent any disgraceful event if we start to think about home security as a need instead of a luxury.
Here's how we can justify getting a new and improved security system for your house: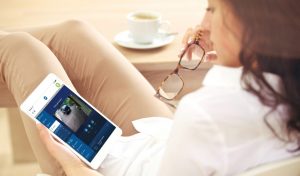 Increased security
The old alarm systems based on codes are obsolete these days. Home security systems are slowly replacing them because of their increased built-in features. No longer has something bad had to happen for an alarm to actually be useful. With older systems an assailant had to break into your place for the alarm to be triggered. Modern systems of hdhtech.com will put the assailant on your sight as soon as he's near your house whatever you are inside it or not. With total control offered via an application on your Smartphone you can have a set of motion sensor cameras let you know in advance when somebody you don't know is close to it and you can even inform the police if the uninvited guest decides to try his luck.
The extra convenience
Remember when old alarm systems relied on your input of a code and a phone call to your security company to make them know you were the one entering your own property? You can kiss such a nuance goodbye with the new Home security systems of hdhtech.com. The flick of a single switch on your smart device will automatically activate your security system and will let the company know that you are safeguarded in your house. There will be no fuss about additional tasks since everything is controlled using the Internet.