In most homes around the world, it is very safe that women have a very big influence in how it looks like and how it is decorated.  In a recent survey, women mostly younger than 35 years of age prefer home automation, believing that it helps in the security and safety at home and to add to that, added quality bonding moment of the family.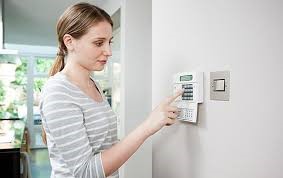 Women's preference in home automation
Here are some of the preferences of women in home automation:
Safety is the main concern of women in buying smart home automation. They believed that thru home automation, there will be an additional security at for home their children.  Some working women also want to invest in home cameras, where they are capable of watching their homes, while they are at work.
Convenience is another thing in the women's mind, on why they prefer to have home automation in their homes. Because of their busy schedules every day, they prefer the effortless operation of their air conditioning, lighting and door locking systems.  They also want the convenience of adjusting the temperature and the amount of light that fits their moods.  They want to maximize the comforts that this automation technology can do to their households.
Consultation
Deciding to equip you homes with the latest automation technology can be decided after you have consulted an automation company, who has the expertise in automation industry.  They are the most qualified to assess and evaluate your home automation needs and by giving the accurate details of what you expect from them, the company should be able to provide you with a corresponding solution.
The solution provider
One company has the expertise in home and commercial automation.  They offer home and commercial automation for the past 30 years and continuously building a good reputation in the industry. Visit www.hdhtech.com and experience the world of HDH Technology. They have everything you need in automation technology.  Get them involved in your homes automation and satisfaction is at your doorstep.