Protection and security is the most concern of home owners like you, to live peacefully and comfortably wherever you are. Locks and gates are not just enough to secure your house area it has to be monitored 24/7, house needs to be secured so you and your family will also be secured.
Purpose
Surveillance are not just use for business and establishment areas, even on your home it needs to be installed. It is a camera that is working 24/7, that can view and record anything happens in your house. A device that can also be linked to your smart phones so you can monitor your house even you are far away.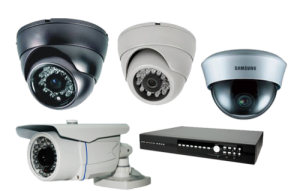 How to use?
To have a security and home surveillance you must do the following;
Make sure that the system you will install are functioning well and easy to access, place it on the area of the house that will be secured and will capture the whole area of your house. It must be controlled easily. Take time to review once in a while the records, to check if unnecessary things happen in your house. Don't let intruders easily seen the surveillance system in your house. Make sure to consider the area where you will place your CCTV, in the garage, basement, driveways and every entry point in your house.
Be safe, by securing your house and monitor it 24/7 using security and surveillance system to make you live comfortably and less worry especially when you are far away from home. If you want to have and install a surveillance system you may go to hdhtech.com for more details.